The Baltimore Sun
Diets that 'cleanse' the body of toxins are attracting converts and skeptics
By Donna M. Owens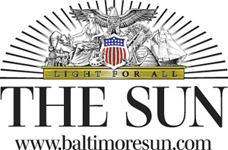 In the cheery kitchen of her Windsor Hills home, Jennifer Douglass is playing mixologist and creating a special beverage.
Organic lemons? Check. Maple syrup? Check. Cayenne pepper? Got that, too.
If these ingredients, to be blended with spring or purified water, sound an awful lot like the recipe for a special lemonade, they are – well, sort of. Douglass is making a drink known as the Master Cleanse, often nicknamed the Lemonade Diet.
The potion is among a string of so-called "detox" diets or "cleanses" that are sweeping the country, causing Internet buzz and yielding testimonials from everyday folks to celebrities like Gwyneth Paltrow and Angelina Jolie. Oprah Winfrey blogged about her 21-day vegan cleanse, while singer-actress Beyonce Knowles reportedly detoxed away 20 pounds for the movie Dreamgirls.
While the plans vary, many of them consist of some variation on vegetable or fruit juice fasts for a specific period, often coupled with supplements, laxatives or enemas. The plans purport to rid the body of toxins, boost the immune system and help the user drop pounds quickly in the process.
"I was introduced to the Master Cleanse by a friend, who gave it great reviews," says Douglass, 43, a public relations professional who says she has spent years struggling with her weight. "I woke up one morning feeling weighed down, my body was hurting. I was thinking that I had to make a change."
Douglass read up on the plan after buying a book at a Whole Foods Market, and decided to give it a try.
The Master Cleanse is said to work by prompting detoxification and elimination. The lemonade drink and the lack of solid food are designed to encourage the body to detoxify and to physically loosen toxins, defined as such things as pesticides, secondhand smoke, bleach fumes, artificial flavors and preservatives.
People on the plan are also advised to drink an herbal laxative tea in the evening and do a (sea) salt water flush by drinking a quart of water in the morning, ostensibly to push and wash the loosened toxins out of the body.
Douglass dutifully drank six to 12 glasses of lemonade a day for 10 days, although she skipped the salt water flush, because it was impractical before work. Other than that, she stuck to the program.
"I liked the drink; it tasted like spicy lemonade," she says. "I drank it cold and hot."
As her energy soared and her clothes felt loose, Douglass became a believer.
"I lost 16 pounds in 10 days. I saw it and I felt it," she says, adding that she didn't feel hungry after the first few days. "My skin was glowing, my hair was glossy, everything was aglow. It gave me a new feeling of energy and boosted my spirits."
Books that detail these programs and Web sites selling kits with ingredients are popular locally and nationwide. The GNC vitamin chain has all sorts of detox products on its shelves, and OK Natural, a small, locally owned and operated health food store on West Preston Street, does, too.
Groups like the American Dietetic Association and others in the medical community have been largely skeptical or critical of such diets. Concerns cited include vitamin deficiencies, fluctuating blood sugar, loss of muscle mass, prolonged diarrhea and more. Moreover, some experts say attempting to flush out "bad stuff" from one's intestines, for instance, also removes "good" bacteria.
"I don't like them. Maybe I am a traditionalist but in my opinion, there's not been enough research," says Kelly A. O'Connor, a registered and licensed dietitian at Mercy Medical Center.
With more than 20 years' experience in all aspects of nutrition care, including assessment, education, documentation and management of clinical nutrition services in a hospital setting, she says the body's own organs, the liver and kidneys, for instance, help it to "detox" on its own.
"The best diet is one that has fruit, vegetables and small servings of lean meats and fish," she says. "Some of the detox programs don't provide enough protein, others don't have adequate calories. The best way to lose weight is to eat in moderation and exercise."
Nevertheless, converts like Peter Glickman, a former software executive-turned-health guru, claim the detox regimen known as the Master Cleanse changed his life.
The late Stanley Burroughs is credited with developing the plan in the 1940s. In the 1970s, Burroughs published a book called The Master Cleanser and referred to his plan as The Master Cleanser and as The Lemonade Diet. It has become something of a cult favorite in holistic health and diet circles.
"I was having all sorts of health issues, including mercury poison," says Glickman, 62, speaking by phone from his home in Florida. "My wife was doing a raw vegan diet, and she looked fantastic. Eventually, I figured I would see what it might do for me. I felt like a new person…. So some 30 years after the original book, I decided to update it for modern audiences."
Glickman's book Lose Weight, Have More Energy & Be Happier in 10 Days was self-published and is now in its 12th printing. It has gone on to sell more than 70,000 copies in more than half a dozen languages.
"I specifically wrote it for people new to the Master Cleanse to tell them what to expect, what to do, why, and answer their questions," he says. "It also contains the personal experiences and successes of nearly 100 people as they did the Master Cleanse day by day."
The book doesn't sugarcoat what Glickman calls the "ugly" symptoms of detoxification, which can include cravings, irritability, headaches, fatigue and "burning" bowel movements as toxins and other wastes are eliminated.
But he says if folks stick it out and complete the diet, they will ultimately feel better and be inspired to eat healthier. While Glickman is careful not to claim the cleanse can cure disease, many people quoted in his book say they believe the program helped them overcome various medical conditions.
The body can heal itself when it's being fed fresh, whole and nutritious foods, says Roni DeLuz, a registered nurse and licensed naturopathic doctor who lives on Martha's Vineyard in Massachusetts. Her experience includes five years at Yale-New Haven Hospital specializing in rare syndromes and 1 1/2 years as director of Nursing at Regis Multi-Health Center.
Although DeLuz was working in the health care profession, she says she wasn't happy or healthy. Chronic health issues left her bedridden and she was taking all sorts of prescription drugs. A friend suggested she try wellness methods like detoxing, and slowly she recovered. Now she's on a mission.
"I know I feel that God gave me this opportunity to spread information and use what I have learned to help others," she says.
DeLuz founded and runs the Martha's Vineyard Holistic Retreat at the Martha's Vineyard Inn, where patients come from across the country. That's how DeLuz met former record executive James Hester, who came to her overweight, depressed and ready for change.
After he lost about 30 pounds, the two became business partners and co-wrote the book 21 Pounds in 21 Days: The Martha's Vineyard Diet Detox.
Upon its original hardcover release in 2007, the tome became an immediate hit. It spent nine weeks on The New York Times best-sellers list. A paperback version was released this year.
The creators of The Martha's Vineyard Diet Detox promote it as a cleansing program that flushes toxic substances out of the body. The plan also includes things like coffee enemas, probiotics and various supplements (including protein), which they say help counteract the processed, artificially colored and flavored foods that are typical of the American diet.
"Ours is not a starvation cleanse," DeLuz says. "You actually feed your body every two hours with satisfying drinks, herbal teas, vegetable purees, 'live' juices, vitamins and enzymes. … Remember when our grandmothers told us to eat our vegetables? That's a lot of what we promote."
The book features juice recipes made with ingredients like collards, yam and ginger. They are a far cry from other diets where meats and other heavy foods are staples, she says.
Among their successful clients is radio personality Robin Quivers. The pair say they literally "moved in" with her, then chronicled her detox live on the Howard Stern Show for 21 days. A slim, trim Quivers later went on Larry King Live with DeLuz to share her experience.
For Jennifer Douglass, such stories are inspiring. She regained most of the weight she lost after she quit smoking, but plans to do a detox in the new year – it would be her third. She writes about some of her detox experiences on a blog, lifeisblog.com.
"I'd totally recommend it. Besides the weight loss, it gave me a great feeling," Douglass says. "I felt like I could accomplish anything."
What is a detox diet?
Detox diets promise to flush toxins from your body, rapidly zap fat, provide abundant energy and boost the immune system. While the plans vary, the commonality among many of them is a variation on vegetable or fruit juice purees, to be consumed anywhere from a few days to a month or so. They are often coupled with supplements, laxatives or enemas.
Who might benefit?
Proponents say anyone who wants to kick-start weight loss may benefit. But many experts say the plans are meant to be used short-term.

Who should avoid it?
People with diabetes, heart or kidney disease, and women who are pregnant or nursing should probably steer clear. The best rule of thumb is to consult your physician before beginning any diet plan.